Preordering on the high street, availability of the ebook, and progress on the large print version.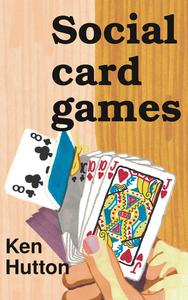 Yesterday I listed some of the web sites where you can preorder the book. This morning I went into town to see how easy it is to order the book from my local book shop. It turned out to be even easier than searching for it online. Once I got over the anxiety that preordering my own book was somehow illicit, I asked at the counter. With only the title of the book they found it on their system within a few seconds, with the cover on the screen and everything. I was rumbled when they asked for my name and they were too kind to want to sell a copy to the author, but I'll be surprised if you have any difficulty supporting your local book store by ordering the book there.
So what if you want to preorder the ebook? I uploaded an epub edition to Ingram Spark for them to convert into various media types for different ebook reader apps and devices.
Ingram should be making the ebook available through many other retailers. I already spotted the kobo version yesterday on a canadian website, chapters/indigo, when I was looking for the paperback. As you might expect then, it's also available on the kobo website . I imagine you can preorder direct from your Kobo device, but I don't have the kit to test that.
Sorry to say that the ebook will not be available through Amazon's ebook store. They will only sell the book if they are given an extra discount over the competition. What this would mean in practice is putting the list price of the book up so that everyone who doesn't buy through Amazon would have to pay more. That just doesn't seem like fair business to me so I have declined their contract. If Amazon want to offer the ebook they'll just have to accept the same deal as everyone else. I have read that the epub edition can be "sideloaded" on to the Kindle Fire, but I'm not sure about other versions of the Kindle.
I'm not too sure about Apple iTunes either. Again they expect a separate deal to other companies. I haven't seen anything too objectionable about it, but neither have I found the time to read and make sense of their contract. There are apps for iPhones and iPads to read epub ebooks.
There is an epub version available to preorder from eBooks.com. The distributor will have encrypted it with DRM , but it should work through a web browser or one of the following devices:
iPhone / iPad
Android phones & tablets
Kindle Fire
Windows PCs
Mac
Sony Reader
Cool-er Reader
Nook
Kobo Reader
iRiver Story
Other e-readers with Adobe Digital Editions installed
You might also be able to preorder directly through some of those devices. I'm not seeing it on Google Play yet and I don't own an ebook reader. I'm old fashioned in some ways and I like the printed book. Then again it has been nice having pre-release versions on my phone for almost-any-time almost-any-place reference.
Update on the large print version
I haven't forgotten about this, it's just taking time. I've got a rough version ready with 18 point sans serif font (TeX Gyre Heros), bold or regular text and no italics, underlining or smallcaps, wide margins on larger pages, ragged-right block paragraphs with no first-line indents, no hyphenation (there's none in the standard edition either), and thicker lines between sections. I'm looking at printing it as an A4 hardback on cream paper.
There is still more to do though. I think the hand written example score sheets in the standard paperback will need to be replaced with printed tables for the large print. I've enlarged the illustrations in the shuffling section, but I need to consider how they will look on cream paper and seek some feedback on whether partially sighted people can make sense of them.
Finally I need to "jiggle things around" so that fewer paragraphs and lists get split awkwardly between pages. ConTeXt did a pretty good job of placing them automatically for the standard edition, but with such large text and all the extra whitespace I'm getting about half as many words on the page. That's making ConTeXt struggle – perhaps I can save myself some time by giving it more leeway to put extra whitespace between paragraphs, but I may just need to insert page breaks manually.
None of this should stop me getting the large print version ready by the November 16th release date, but it will be a little while yet before you can preorder it.